Team hats and headbands ~ Customized for your team
Minimum order is 12
---
Look good when you win the championship!

Yes, those are my hats!

We can add the sports logo of your choice, or your team name or both!

Basketball, Football, Baseball, Soccer, Hockey, Field Hockey,...more!

Call me to discuss your needs!

Name your sport!
Give me your logo!
Tell me your team name!
Tell me your team colors!

Order your hats and headbands!

We can provide hats or headbands
for your team or your entire league.
SOCCER, FIELD HOCKEY & ICE HOCKEY DESIGNS BELOW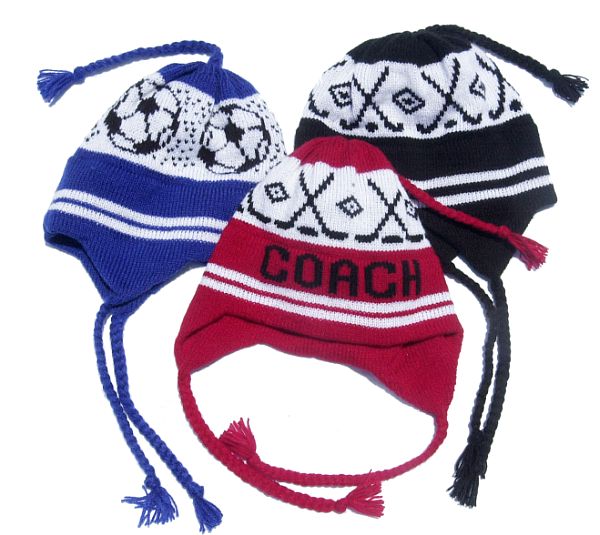 Photo of collection of Team Sports hats above by James E. Lotz.
Any of the designs above can be ordered with the word "COACH" added on the front of the hat.
Colors offered in the designs above are: Royal Blue, Black, Navy Blue, Red, Maroon and Forest Green. If you need other color selections call (207) 829-3073) or e-mail The Hat Lady to discuss your needs. These hats can be customized with the name of your local or school team.
Minimum Order Required For Customization. Please Inquire.

---
CUSTOMER COMMENTS:
"Thank you so much for the hats...they came yesterday and look absolutely amazing!! Everyone who ordered one loved them (some wore them the entire day) and those who didn't would now like to! Even teachers and kids in school loved them (we got complements all day long) and everyone wanted to know where we got them. I was wondering if I would be able to place another order for the same hats as my teammates are coming up and asking if I planned to order any more. I also have another question for you. Because everyone else in the school loved the hats, we were wondering if it would be alright with you if we use them for fundraising for our team. If you are not ok with this than it is no problem, we just wanted to ask you about it since we got so many compliments throughout the day. I did pass your name and website along to some people, and my mom was thinking about maybe ordering some for her workplace. On behalf of the Pennsbury Swim team, I would like to thank you for the wonderful hats, and will recommend you to anyone at anytime!

~ Thanks again, Alli
---
Below is a photo of the Award Winning "FALCONS" Swim Team.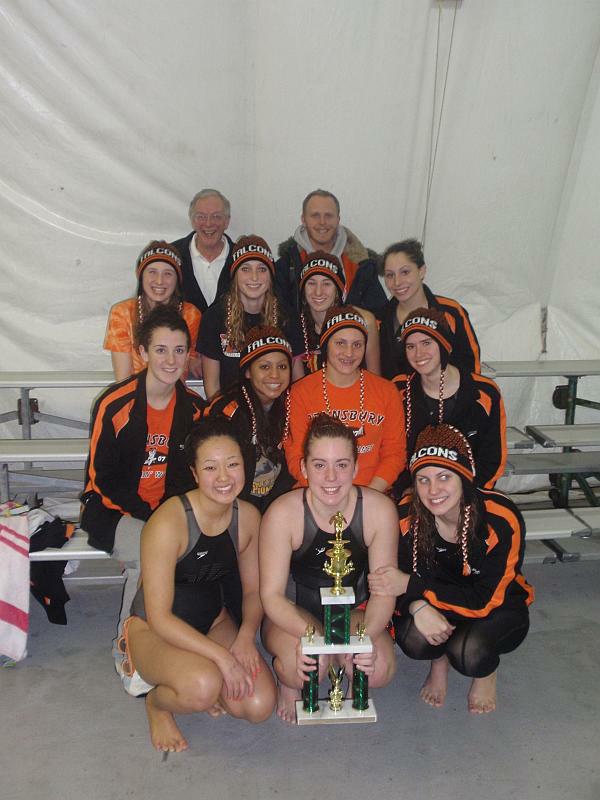 Call or e-mail your needs to me, and I will let you know what I can do!
---
Copyright © 2000-2015 The Hat Lady. All Rights Reserved.
Web site created and maintained by NetVision Technologies.
..........