Return To Previous Web Page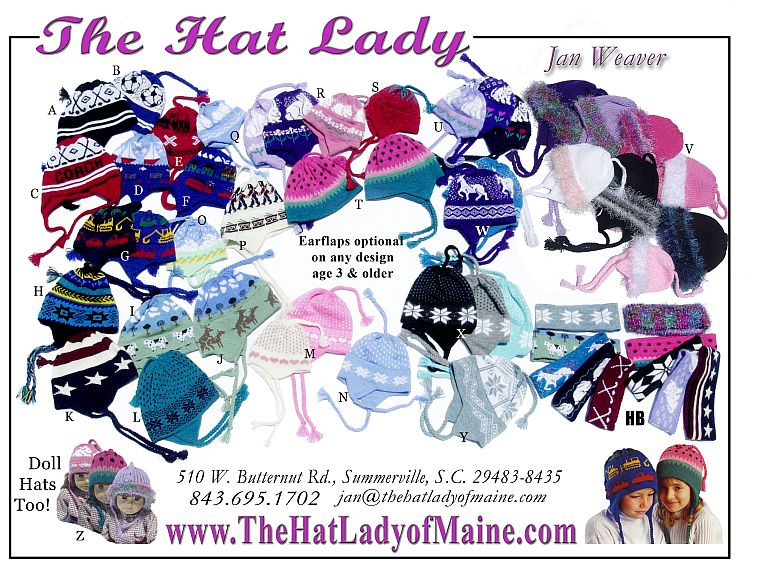 Photo of Hat Display by James E. Lotz.
The above layout of hats and headbands is for display purposes only. Please see the individual web pages for each item on our store page to add to your shopping cart and to place orders. You cannot order from this web page.

---
Return To Previous Web Page