.
Special Hats
For
Special People
and for
Adults, too!

Peace Sign Hats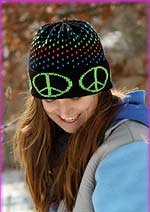 ALSO
Peace Sign Head Bands
Peace Sign Doll Hat
Moose Hat
Moose Doll Hat
------------
Camo Hats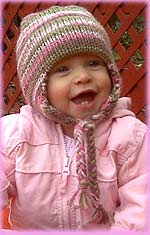 Camo Head Bands
Camo Doll Hats
----------------------
Ribbon Hats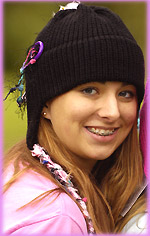 Everyone Wants One!
Regular Style
Earflaps Style
Babies & Toddlers
-----------------------
Fun Fur Hats
Are Popular
This Season!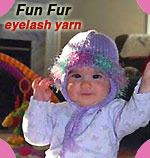 Click Here To
Find Out Why
-----------------------
Sports Team
Hat Outfitters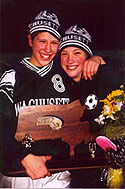 Custom Designing
Available with the
Name Of Your
Local or School
Team
Click Here
-----------------------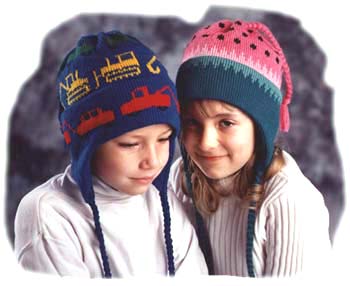 See our hat albums on
our FACEBOOK PAGE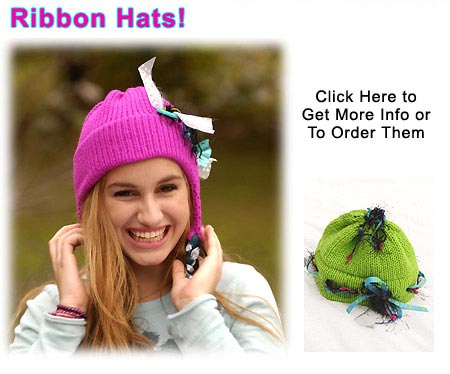 ---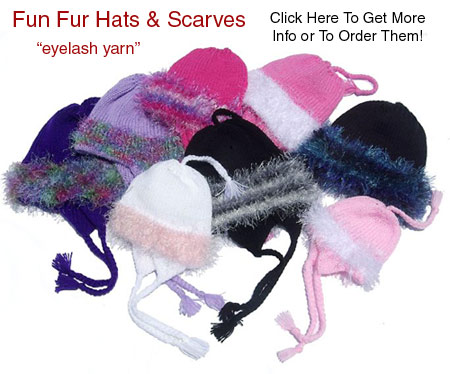 Photo of collection of Fun Fur hats above by James E. Lotz.


The hats are beautiful and delivered so quickly. They look very cute on my 3 year old granddaughter and 9 month old grandson!"


~ N.W. New Hampshire
.

I don't know how many this makes, but my Grand Daughter hasn't warn any other hat but yours. She's now 8. I meet you when you still lived in Maine and I lived in Kittery at the time you only moved once but I've been to Mass, Colorado and now Las Vegas. Thank you for such a wonderful product it's something we will always use.

~ Jeanie

My grandaughter loves her watermelon hat! Her doll even has one to match! I ordered a smaller hat with flaps for immediate wear (she loves it) and another for next year. She is 18 months old. Thanks again...you make wonderful hats.


~ C. F. Arizona
.

We bought two hats from you at the Sugarloaf Festival and could not be more pleased. I included two pictures to show you how much our little one enjoys them as well. Thank you so much and we will share your information with all our friends and family.


~ J. & S. H. Maryland


W
E
L
C
O
M
E

.